Barnegat Patriotic Lighthouse
The Barnegat Patriotic lighthouse is handcrafted from top quality poly and is a maintenance free lighthouse that will last a lifetime! Customer Satisfaction Guaranteed.
Our lighthouses offers a unique way to add beauty to your landscape by covering well casings, sewer pipes, or anything else in your yard.
Customize your lighthouse to get the perfect one that you've always wanted. Call our store to order a lighthouse with a custom color scheme at no extra cost. Dusk to dawn sensors, and solar lighting is also available.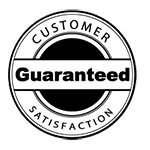 $147.00 – $2,937.00